WATCH: Behind the scenes video of Shakira & Rihanna's collab
JUST ADDED: 5 Seconds of Summer will be rocking the stage at this year's iHeartRadio Music Festival Village in Las Vegas! The band sat down with Ryan Seacrest to break the news. Click here to buy your tickets now, before they sell out!
Listen to Shakira on iHeartRadio | Listen to Rihanna on iHeartRadio
Could 2014 get any better? The answer is yes. Music, music and yet more music.
Shakira's new album will release on March 25 - the first single from it is the fabulous sexy Rihanna collaboration "Can't Remember To Forget You."
This song's incredibly catchy and is dedicated to that guy/girl who really gets under your skin.
Both, Shakira and Rihanna, show they can pop their booty in the music video and really get in touch with their sapphic side.
See for yourself: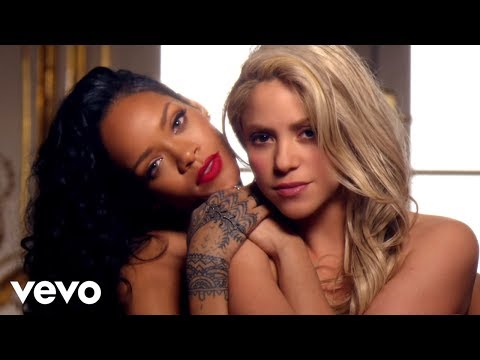 Don't you just love the song and the video?
Believe it, or not, it gets better. Shakira and Rihanna released a behind the scenes video too. Check it out: